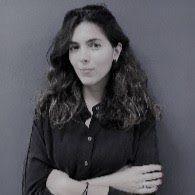 Yulika Tzavara
Account Manager
Yulika breathes corporate communications.
Yulika has five years solid experience from Communications and Public Relations agencies.
She has acquired on-the-job knowledge in the design and implementation of integrated communication campaigns in Greece and abroad, with diverse clientele in Tourism, Environment, Aviation and Insurance sectors.
Previously to joining Rollerdeck Associates, Yulika was a Blue Book Trainee in DG COMM, European Commission's Representation in Cyprus, gaining insights on institutional comms.
She holds an MSc in Political Theory from London School of Economics and an MA in Public Policy from King's University London. She has obtained a Bachelor of Arts in Political Science from University of Essex, UK.